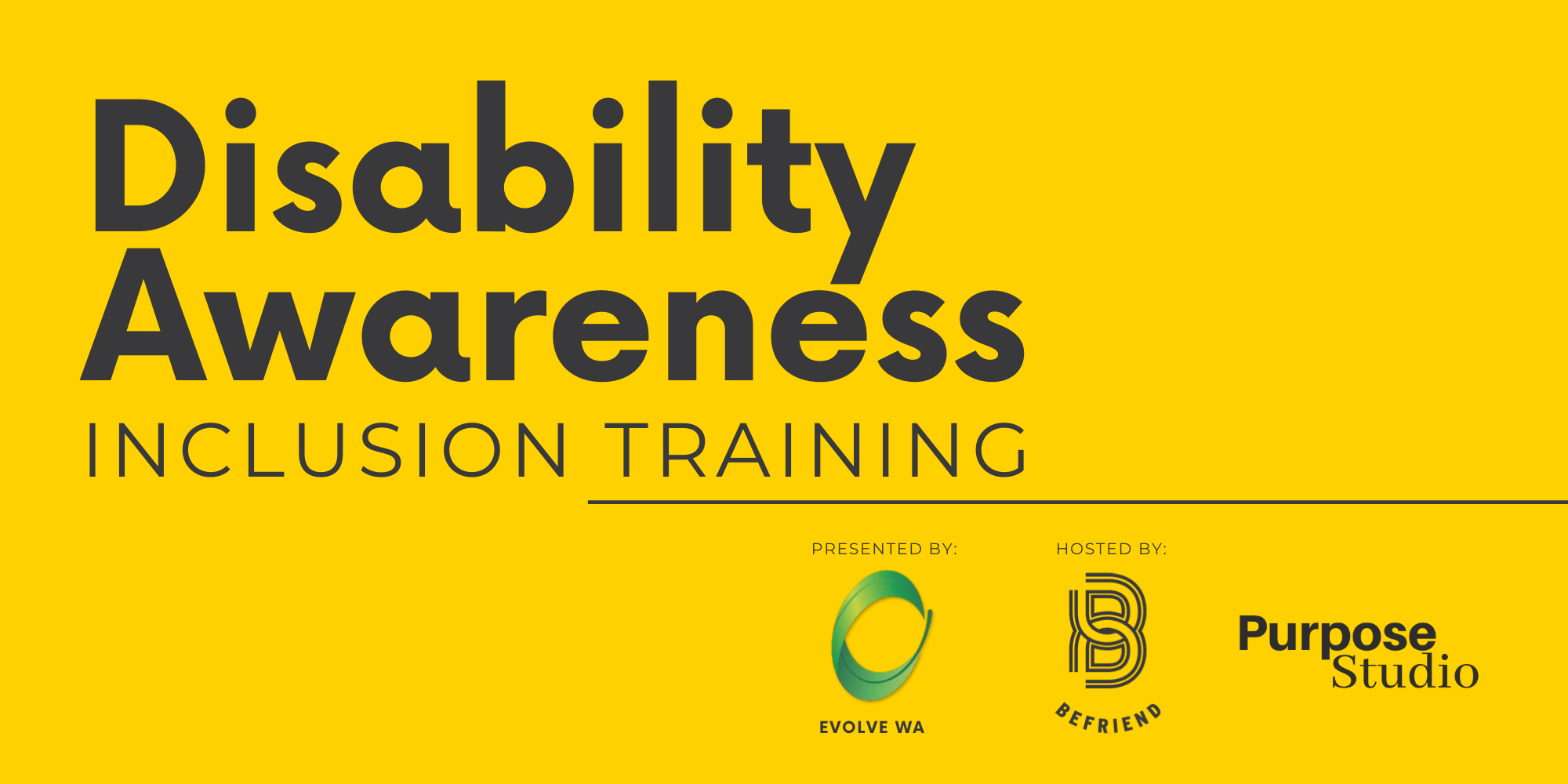 This program provides participants with an understanding of different types of disability and how to communicate, respect and include people with different disabilities.
Developed in consultation with people with disabilities, it goes beyond compliance to how we can create places, programs and communities that are universally accessible and celebrate diverse strengths.
This event is facilitated by
Evolve WA
and hosted in partnership with
Befriend
.