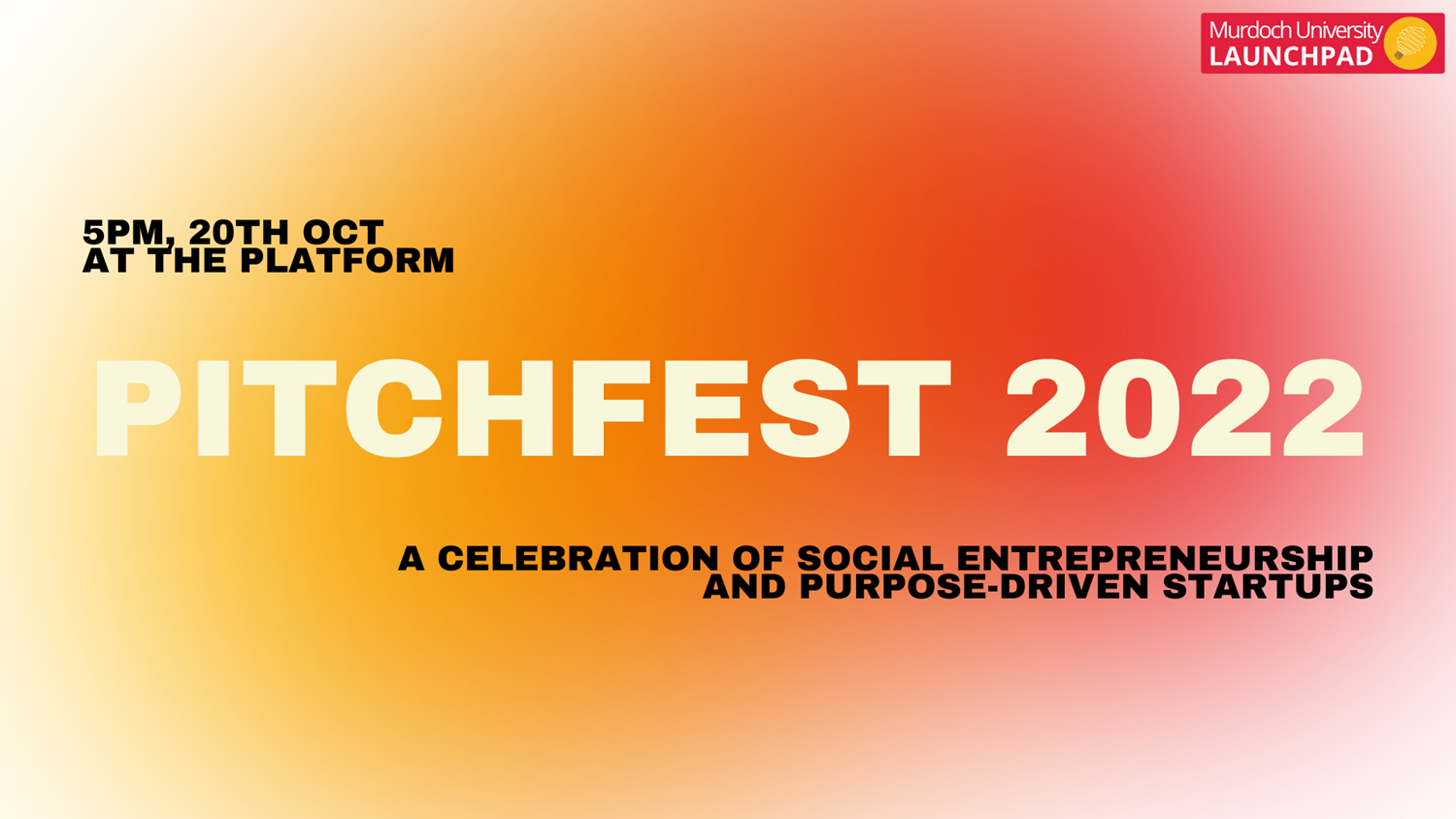 Are you a dreamer, innovator, change-maker or disruptor?
Then PITCHFEST is for you!
But first, who are we? Launchpad is the entrepreneurial & innovation hub of Murdoch University, our mission is to foster industry connections to students and incubate the next generation of change-makers and leaders.
And we'd like to invite you to a celebration of social entrepreneurship and purpose-driven startups, including:
A pitching contest for emerging entrepreneurs with a grand prize of 10K!
A thought-provoking panel discussion with trailblazing social entrepreneurs
Photography exhibition with powerful social messages
Socially-conscious and impact-driven catering and venue.
Follow us closely on Instagram @murdochlaunchpad as we're announcing the panel speakers and finalists very soon!
PITCHFEST 2022 takes place on 20th Oct at The Platform, starting at 5PM.
Please find more info and register at https://events.humanitix.com/pitchfest-2022!